Payroll jobs require individuals who have exceptional attention to detail, numeracy skills and accuracy. Additionally, they need to have a working knowledge of all applicable laws and statutes regarding taxes, deductions, and more.
Managing and processing payroll is a complicated task. Therefore, there are a few payroll positions available for each role as business payroll is a complicated system. Each position obviously requires specific skills, background, and qualifications.
Here are the main payroll jobs employers need to fill when they choose to hire staff:
Payroll Administrator or Payroll Clerk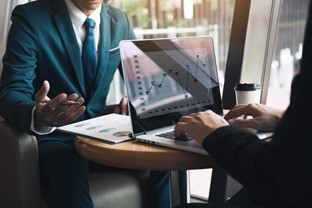 The payroll clerk or payroll administrator position is an entry level position in the payroll office.  They perform a wide range of basic payroll duties and are responsible for preparing the information needed to complete the payroll. Including correct wages/salaries are paid, managing employee data and ensuring accuracy of timesheets.
Strong numeracy skills and multitasking skills are necessary should you want to be a successful payroll administrator.
Payroll Coordinators
Coordinators of payroll are responsible for keeping the payroll organized. Payroll administrators/clerks report to payroll coordinators. If the company does not have a payroll administrator, then the coordinator processes the payroll.
These professionals work with other departments in the business, including HR and auditors. They are normally employed by larger corporations that have complex payroll systems.
Payroll Manager
These payroll leaders oversee the entire payroll department. They are usually responsible for the payroll team who complete different tasks associated with their role in the payroll office.
Payroll managers require managerial and accounting credentials. These payroll specialists must be well versed in the calculation of taxes and laws. They usually work with members of the accounting department.
Is It Stressful Working In Payroll?
Yes. There is no sugar-coating here. Additionally, deadlines cause high stress levels.
Payroll is a critical function in any business. Particularly during the busiest times of the year. Additionally, if office managers and/or HR managers do not notify the payroll department of new employees, employees leaving or changing positions, or not filling in timesheets on time causes addon stress. However, the job is rewarding and like with any job, there are many benefits to working in payroll.
Outsource Your Payroll & Avoid The Added Stress. Contact our expert team today